Why ForexBlues
Till date the smaller business fraternity, entrepreneurs, individuals and NRI clients did not have the treasury like facility and guidance given to them to save their hard earned money to safe guard themselves to foreign currency volatility and fluctuations.
At ForexBlues we try our best to provide you this treasury like guidance facility and assure 80-90 times of helping you to earn, save money & live better by saving at least 20 paise to a rupee (Rs.1/-) per dollar transactions in a day or two while you make your remittances inward or outward. We hope these savings in foreign exchange will bring cheer and smile to the face of our clients and satisfaction to us proving our dedication towards the goal & services.
ForexBlues continues to grow every day thanks to the confidence our clients have in us. We cover many industries such as financial, energy, business services, consumer products and many more to name.
Our Objectives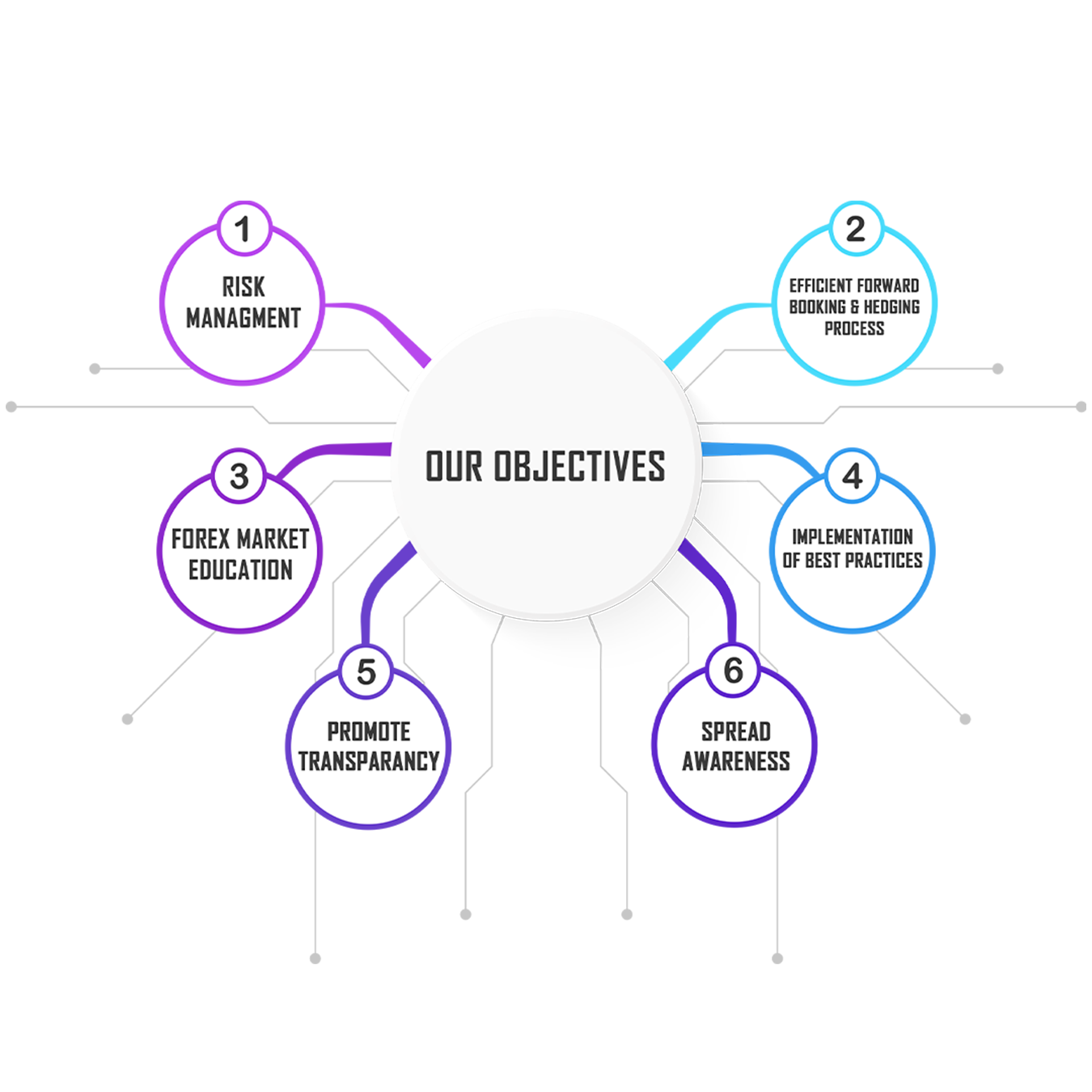 Forex Advisory
Forex is highly volatile market place. There is continuous fluctuation in forex on day by day basis. We as a forexblues have a dedicated, dynamic and expert team for Forex Advisory. Our Forex experts continuously monitor the technical and fundamental factors so that we maintain above 90 percent accuracy in forex advisory. Indian: Currency (INR) is our base currency. We have total 9 major pair of currencies USDINR, AEDINA, EURINR, SARINR, GBPINR, SGDINR, AUDINR, CADINR, JPYINR
We have clients with different profile like Money Changer, Exporter-Importer from across India and NRIs from the globe. Our forex experts provide the advisory according to the client's requirements in different currencies.